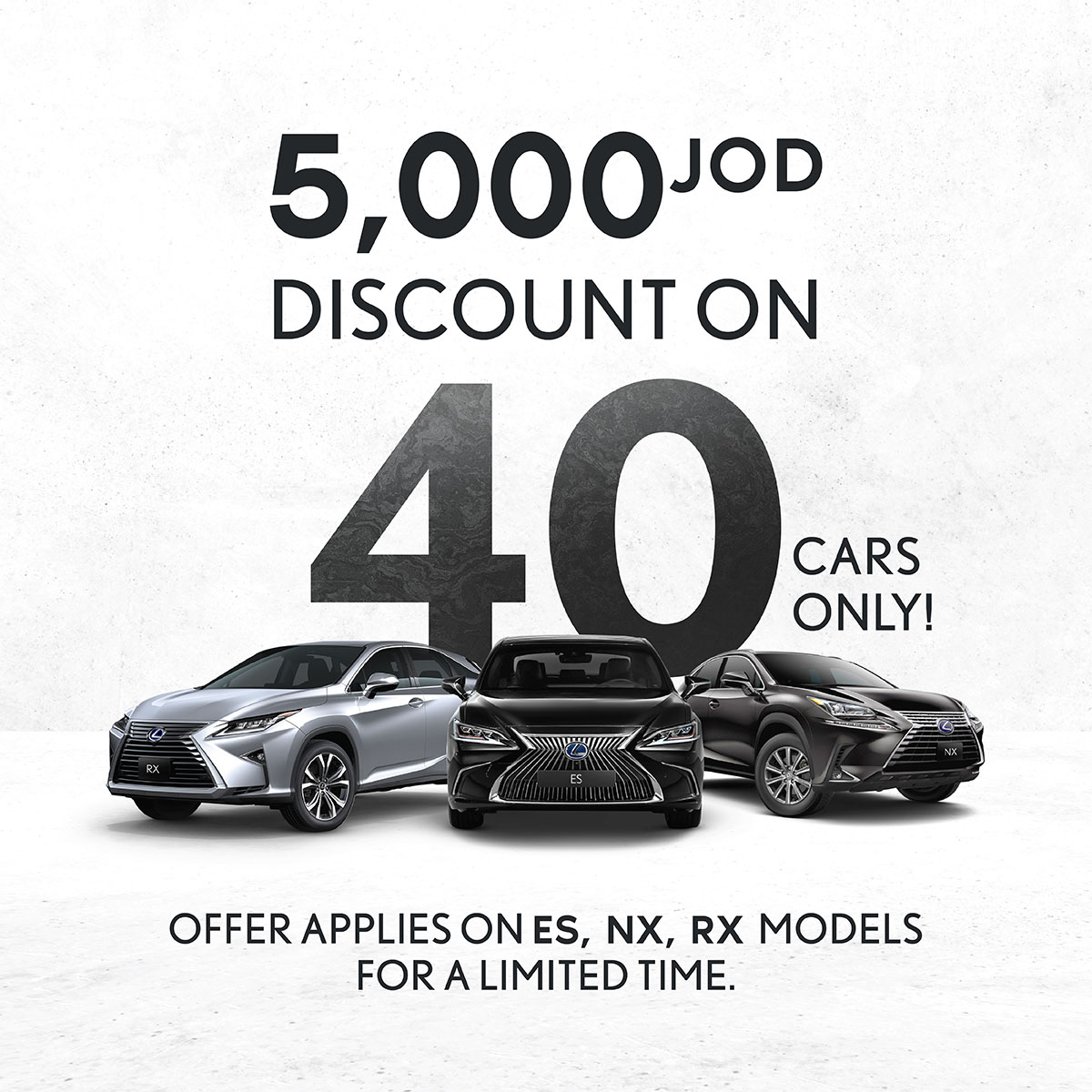 Amman, September 2020: Markazia Lexus has launched a special promotional campaign on multiple Lexus vehicles for a period of three consecutive weeks between 2 and 24 September.
As part of the campaign, Markazia Lexus is offering a fixed discount of JOD 5,000 on several Lexus models - particularly multi-purpose vehicles - presenting the 2020 Lexus NX crossover at JOD 48,900, the 2019 Lexus RX midsize seven-seater sedan at JOD 58,900 and the 2020 Lexus ES midsize saloon at JOD 43,900.
Markazia Lexus invites everyone to visit its showroom located on Mecca Street during the three-week campaign to benefit from these great offers.