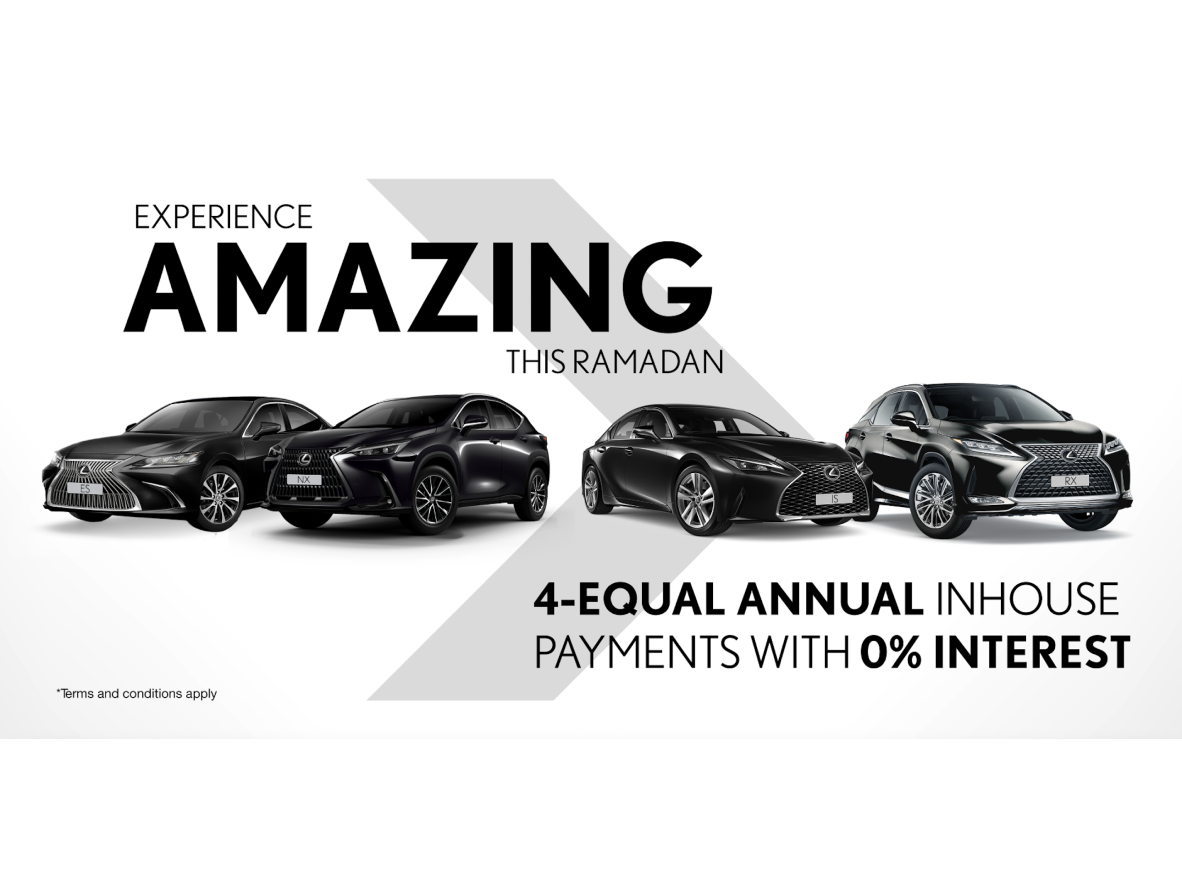 With the arrival of the holy month of Ramadan, Markazia Lexus has launched its latest campaign, offering customers seeking the ultimate luxury driving experience exclusive promotions on four distinct models - the Lexus ES, Lexus NX, Lexus IS and Lexus RX (terms and conditions apply).
For the duration of the campaign, Lexus enthusiasts can benefit from four equal in-house payments at a 0% interest rate, two-year full comprehensive service and a seven-year or 150,000 km warranty on the hybrid battery (whichever comes first) - allowing customers to 'Experience Amazing' while granting them peace of mind when it comes to maintenance and durability.
Visit the Markazia Lexus showroom on Mecca Street throughout Ramadan to learn more about these latest promotions.