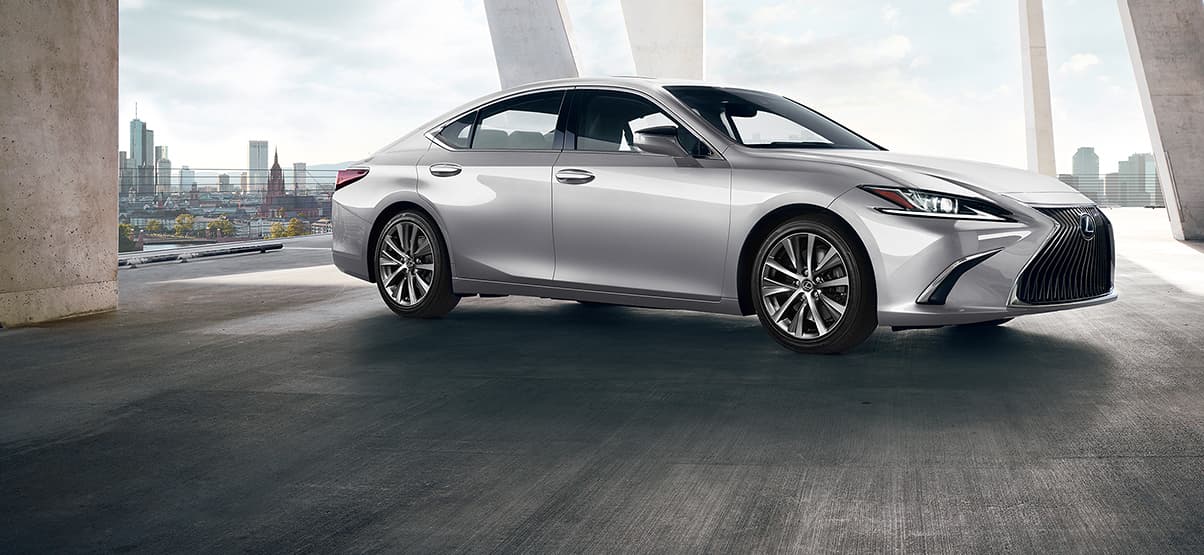 Tuesday, 4 September, 2018
Seamlessly combining pioneering performance and ultimate sophistication
Amman, September 2018 - Markazia Lexus is forging a new, more ambitious path as it unveils the 2019 Lexus ES 300h in Jordan; further pushing the boundaries of creativity, craftsmanship and innovation. Renowned for unparalleled comfort, refinement and lavishness, the Lexus ES builds on its strengths with a platform that allows for a more dynamic exterior design and an even better driving experience.
On this occasion, General Manager of Markazia, Nadim Haddad, said, "We are very excited to be launching the new 2019 Lexus ES in Jordan. This step is closely aligned with our brand's commitment to provide customers with vehicles that merge optimal performance and intricate craftsmanship; and we are confident that the lineup will be well-received by car enthusiasts within the Jordanian market."
The foundation of the Lexus ES is the newly developed GA-K platform; an exceptionally rigid front-wheel-drive chassis made from several grades of high-strength steel. On the other hand, the elegance of the model adds unique individual cues such as the vertical grille pattern and satin-plated trim, enhanced in-vehicle 12.3-inch multimedia display, wireless charging system for smartphones, 3-zone independent temperature control system, multi-adjustable power and ventilated front seats, and 17-speaker Mark Levinson sound system.
The ES 300h is an electrified hybrid model boasting a 2.5-liter engine that generates 220 hp, which enables customers to contribute to a sustainable future while enjoying increased driving satisfaction and engagement provided by its advanced technologies and cabin quietness, as well as its acceleration smoothness, especially when starting. Moreover, the hybrid powertrain is also mated to a new hybrid transaxle that provides the lowest fuel consumption value of 24.4 km/l and highest driving performance of this class.
Highlighting Lexus' unrelenting focus on safety, the ES range ensures complete peace of mind with an advanced safety technology package that includes Pre-Collision System (PCS) with pedestrian detection during daylight and certain low-light condition, Lane Departure Alert (LDA) and two-stage adaptive high beam system (AHS). Additionally, the cars feature 10 SRS airbags, Vehicle Stability Control (VSC), Panoramic View Monitor (PVM) and Blind Spot Monitor (BSM), among others.