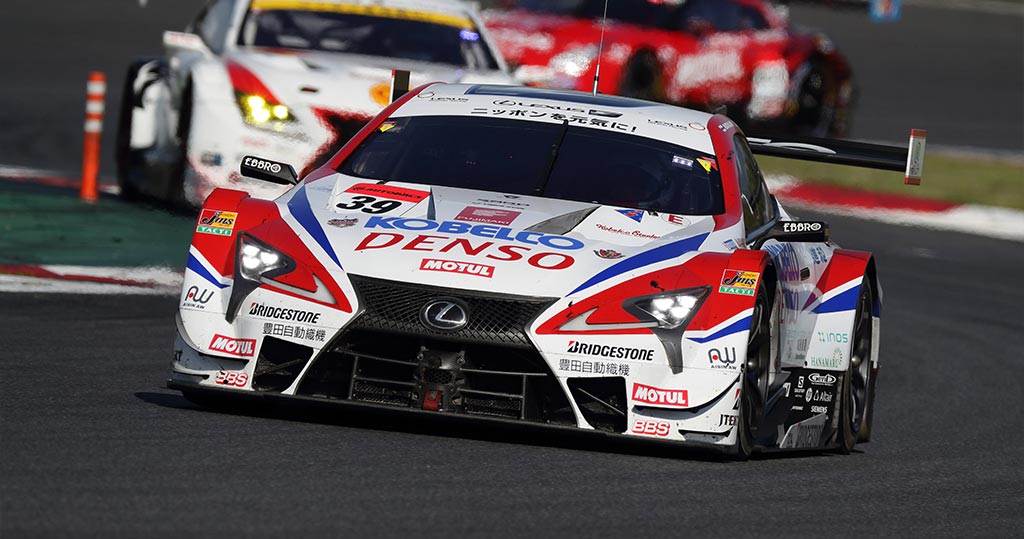 Lexus LC claims a class win on its debut in the German endurance race
Amman, June 2018 - Overcoming the challenges of one of the world's most demanding circuits, the GAZOO Racing's Lexus LC made a remarkable debut race and claimed the first position in the SP-PRO class of the 24 Hours of Nürburgring endurance race recently in Germany.
Shigeki Tomoyama, GAZOO Racing Company President said, "Although GAZOO Racing's Lexus LC was forced to pit-in many times unexpectedly due to the impact at the beginning of the race, we are delighted to complete the 24 hours and the whole race. The drivers, mechanics, engineers, and support staff all carried out their roles, and we made every effort to finish the race without giving up until the very end. We would like to express our sincerest gratitude to all of our suppliers and partner companies who have helped to sustain these activities."
Tomoyama stated that the knowledge and technologies refined here at the Nürburgring circuit will not only be incorporated into models in the GAZOO Racing brand line-up but also utilized in a variety of future production cars.
Commenting on the win, Yugo Miyamoto, Chief Representative of Middle East & North Africa Representative Office, Toyota Motor Corporation said, "The 24 Hours Nürburgring endurance race proved to be an excellent experience, testing the team's strengths and the vehicle's capabilities, while also showcasing the best of Lexus. Despite a challenging debut race, the Lexus LC dazzled the audiences with its winning performance, adding to our achievements and capabilities in motorsports."
The main race started with a total of 147 vehicles on the tarmac, and immediately after the start of the race, the No. 56 GAZOO Racing's Lexus LC suffered impact damage. However, it was able to continue, with repairs being made during the first scheduled routine rest stop as it did not need an emergency pit-in.
Technical issues that the team had not encountered in testing emerged even after that, but were all successfully addressed, with the drivers, mechanics, and engineers corresponding quickly and surely, returning the car to the course once more.