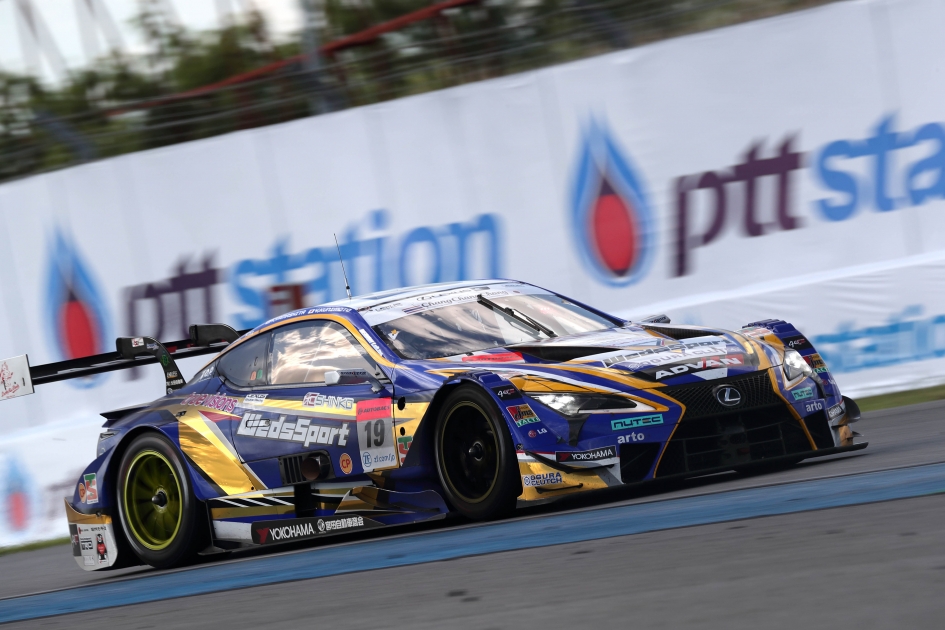 Lexus RC F GT3 wins third race of the season in Suzuka
Amman, July 2018 - Lexus continued its winning streak in the 2018 Autobacs Super GT series, taking the top position in the third round of the GT300 class at Suzuka Circuit in Japan's Mie Prefecture. The Lexus RC F GT3 K-tunes, driven by Morio Nitta and Yuichi Nakayama, won the race from pole position.
"I would like to congratulate our team on its outstanding performance and results. This triumph builds on our proven record in motorsports, and the valuable experience gained on the racetrack filters back to our production models, helping us create amazing experiences for our customers," said Yugo Miyamoto, Chief Representative of Middle East and North Africa Representative Office, Toyota Motor Corporation. "We extend our sincere gratitude to our fans for their ongoing support, which remains an unending source of inspiration in our quest to develop fun-to-drive vehicles."
From the start of the race, Morio Nitta and Yuichi Nakayama's Lexus RC F GT3 maintained first position and continued to widen its lead over the pack. By the 10th lap, it had opened up a lead of around five seconds. However, as the race entered its 13th lap, an accident brought out the safety car and the lead soon evaporated.
Teams that had planned an early pit stop began returning to the pit lane one-by-one shortly after the race was restarted. When the Lexus RC F GT3 K-tunes made its pit stop on the 25th lap, it changed all four tires. This strategy paid off, as although other teams gained some advantage by deciding not to change their tires, the Lexus RC F GT3 K-tunes was soon closing in fast. By this time, there was an exciting five-car battle for the lead. However, on the 36th lap, Nakayama swept past the competition to reclaim first position.