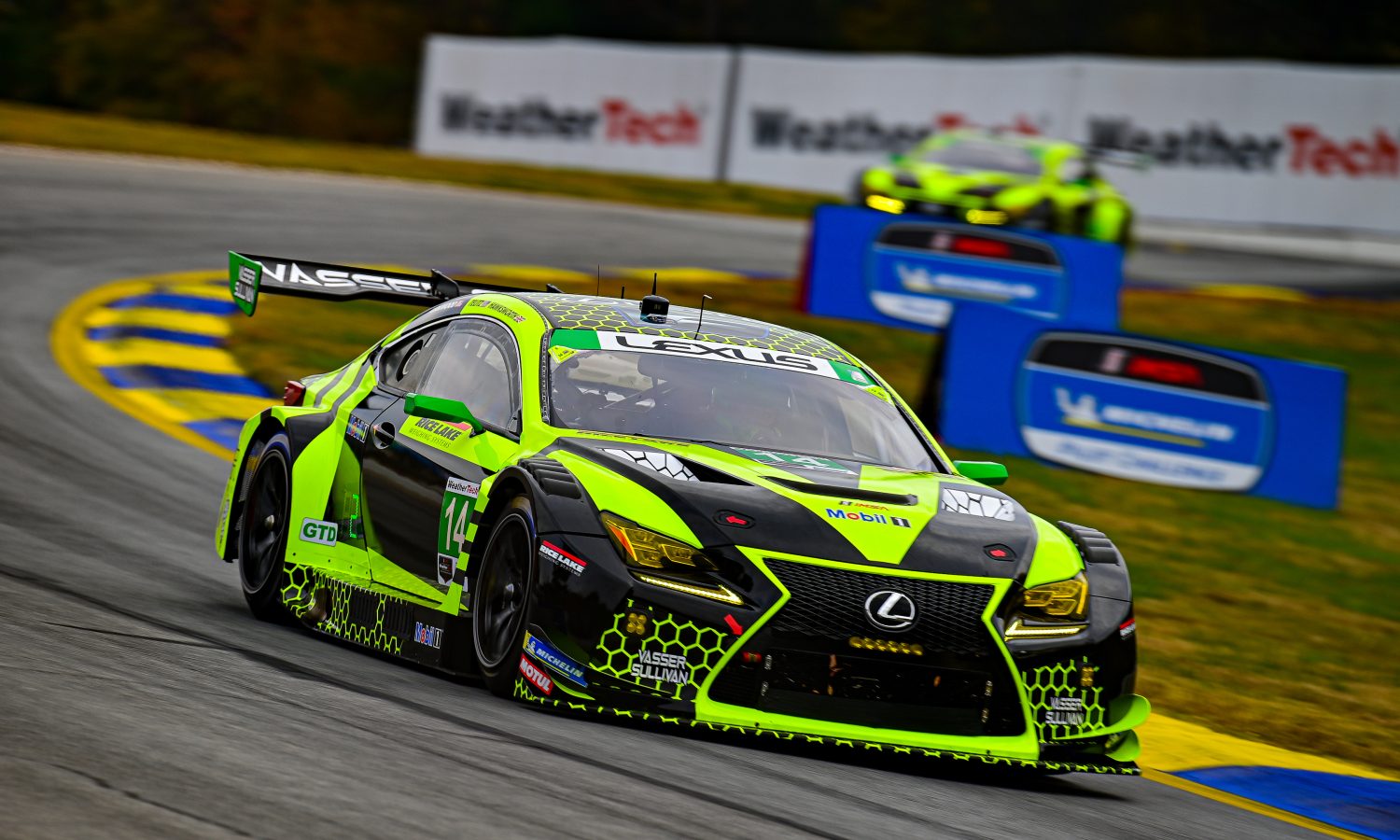 Tuesday, 1 February, 2022
Lexus will run one full-time entry fielded by Vasser Sullivan in the new IMSA WeatherTech SportsCar Championship GTD PRO class - with drivers Ben Barnicoat, Jack Hawksworth and Kyle Kirkwood completing the lineup in the No. 14 Lexus RC F GT3. Barnicoat will team up with Hawksworth to run the full 2022 IMSA schedule and will be joined by INDYCAR driver Kirkwood to contend for the endurance championship.
The 2022 season will mark the fourth year Lexus and Vasser Sullivan have partnered together. During that time, the Lexus RC F GT3 has earned seven GTD class wins, 18 podiums and nine pole positions. Vasser Sullivan will also run a Lexus RC F GT3 entry in the GTD class, with a driver announcement forthcoming.
Andrew Gilleland, Group Vice President and General Manager, Lexus Division, commented, "Together with Vasser Sullivan and TRD, we're continuously finding ways to be competitive in North American sportscar racing and drive the Lexus performance message to new levels. Racing in IMSA has helped strengthen awareness and consideration of Lexus performance models amongst our dealers, owners and competitors alike. Our momentum is rapidly growing and everyone at Lexus is excited to race for an IMSA championship."
The Vasser Sullivan Lexus RC F GT3 entries return to the track in the Roar Before the Rolex 24 at Daytona International Speedway on 21-23 January to prepare for the 2022 Rolex 24 on 29-30 January.