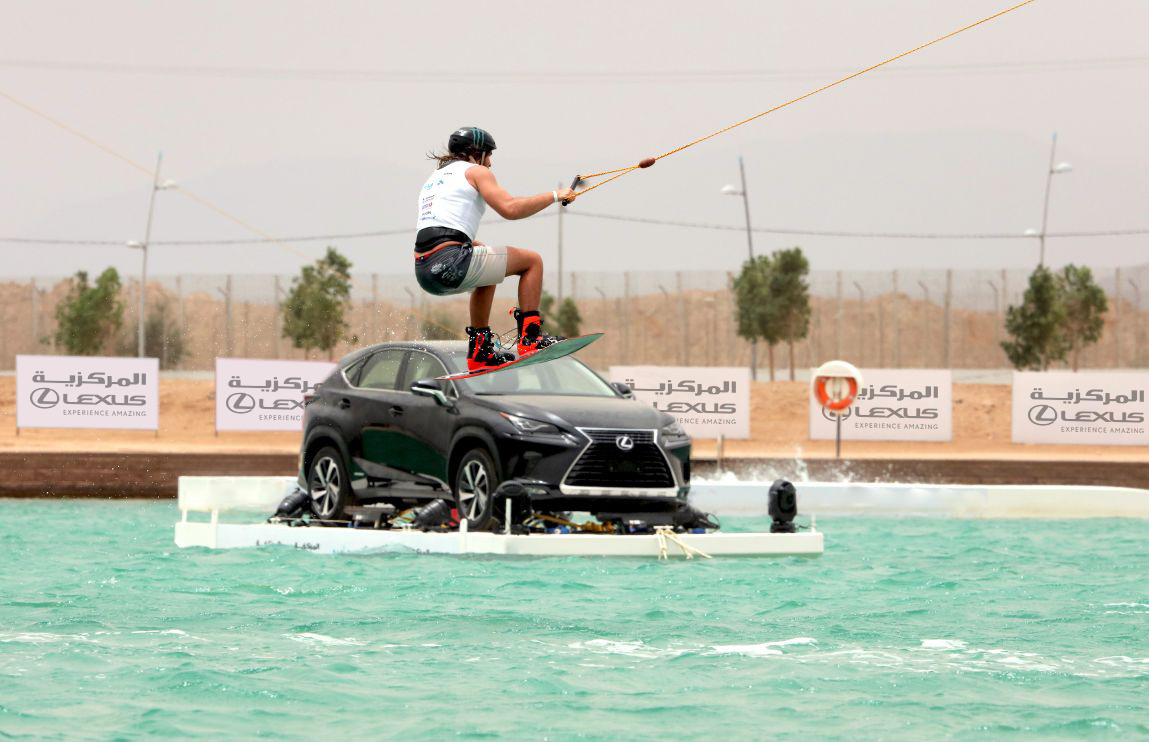 Held for the first time in Jordan
Amman, May 2018 — In a new step that reaffirms its commitment to sponsoring the most important sporting events in Jordan, Markazia Lexus sponsored the Jordan Ayla Cable Wakeboard World Cup, which was held for the first time in the Kingdom on 10-12 May, 2018 at the Ayla Wakeboard Park in Aqaba.
This noteworthy international tournament, which saw the participation of around 57 elite competitors from 36 countries around the world was covered by local, regional and international media, conveying a distinguished image of Jordan as a popular tourist destination, while showcasing the potential of the city of Aqaba in hosting such an event, which attracted a large number of fans of water sports.
The event was organized by the Ayla Oasis Development Company as part of its efforts to put Jordan on the global water sports map, in addition to reinforcing the close relationship between sports and tourism, both of which contribute to the national economy. It is expected that this tournament will serve as a solid base upon which to establish a Jordanian national team for this sport.
On this occasion, Nadim Haddad, Markazia General Manager, said, "This strategic cooperation is the first of its kind between Markazia Lexus and Ayla, serving to embody our dual philosophy of strengthening our link with the local communities as well as supporting athletic talents. We look forward to renewing this important cooperation and achieving similar successes in the coming years." He went on to add, "We are very proud to have been able to sponsor this important sporting event – the first of its kind in Jordan – to show the world and water sports fans that the Kingdom is an ideal destination for world-class events."
"This is the forty-eighth tournament by the International Waterski and Wakeboard Federation (IWWF), whereby our participation in organizing this event in the city of Aqaba aimed at highlighting the availability of the infrastructure necessary to host such events, and market Jordan as a model destination for tourism of all kinds," said Eng. Sahl Dudin, Managing Director of Ayla Oasis Development Company.
The event also saw Markazia Lexus organize a range of other activities including an exciting opportunity to test-drive the Lexus NX, LX, IS and RC, bedecked in designs inspired by the nature of the tournament, in addition to a volleyball match and paint balloon wall.