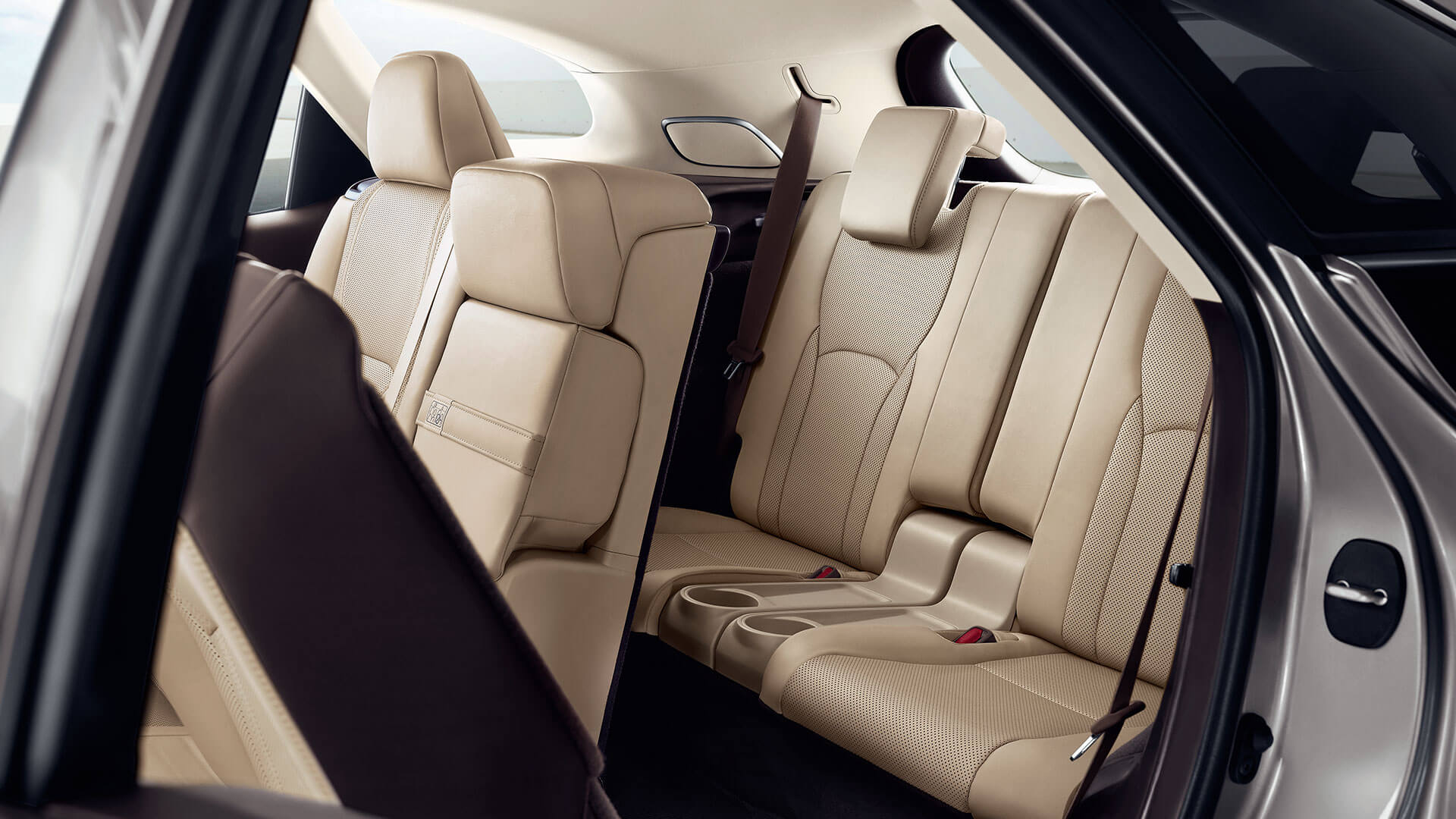 Presenting competitive prices over the course of three weeks
Amman, October 2018 - Markazia Lexus is launching a new three-week campaign, offering the 2018 Lexus RX450hL at a competitive price. Over the course of the campaign, the vehicle will be available at JOD 63,000 with a 40% down payment and two years in-house financing - under terms and conditions - positioning it as the best in its class in terms of value. The highly demanded seven-seater SUV retains the model's luxurious, sleek exterior, while incorporating larger space through a power-fold third-row seat designed to perfectly complement an active urban lifestyle.
With an extended body length of 110mm at the rear, the Lexus RX450hL capacitates a third seating row, placed slightly lower than the second, to create more foot room for rear passengers. The 60/40 split-fold third row has separate air-conditioning and dedicated vents, as well as a pair of cup-holders to offer maximum convenience and comfort.
Moreover, the mid-sized SUV boasts an advanced Hybrid Electric Drive with a V6 300hp 3.5-liter engine. The model comprises other remarkable features, including ventilated adjustable seats, multi-zone automatic climate control, a 10-inch display screen with embedded navigation, and a wireless phone charging station. The RX450hL also offers a blind spot monitor (BSM), which alerts to the presence of vehicles in adjacent lanes that may have escaped visibility in the side-view mirrors to guarantee optimal safety and enhance driving pleasure.
"The Lexus RX450hL is a versatile vehicle that not only seamlessly conforms to urban life, but also conquers outback terrain with ease, making it perfect for family trips, without sacrificing elegant design," commented Nadim Haddad, General Manager of Markazia. "With extra space to spare, ferocious performance and high-end technology, the RXL is guaranteed to transform each drive into a unique journey. We urge everyone to stop by our showroom to find out more about our bargain deal and get the chance to purchase an exceptional car at an exceptional price."