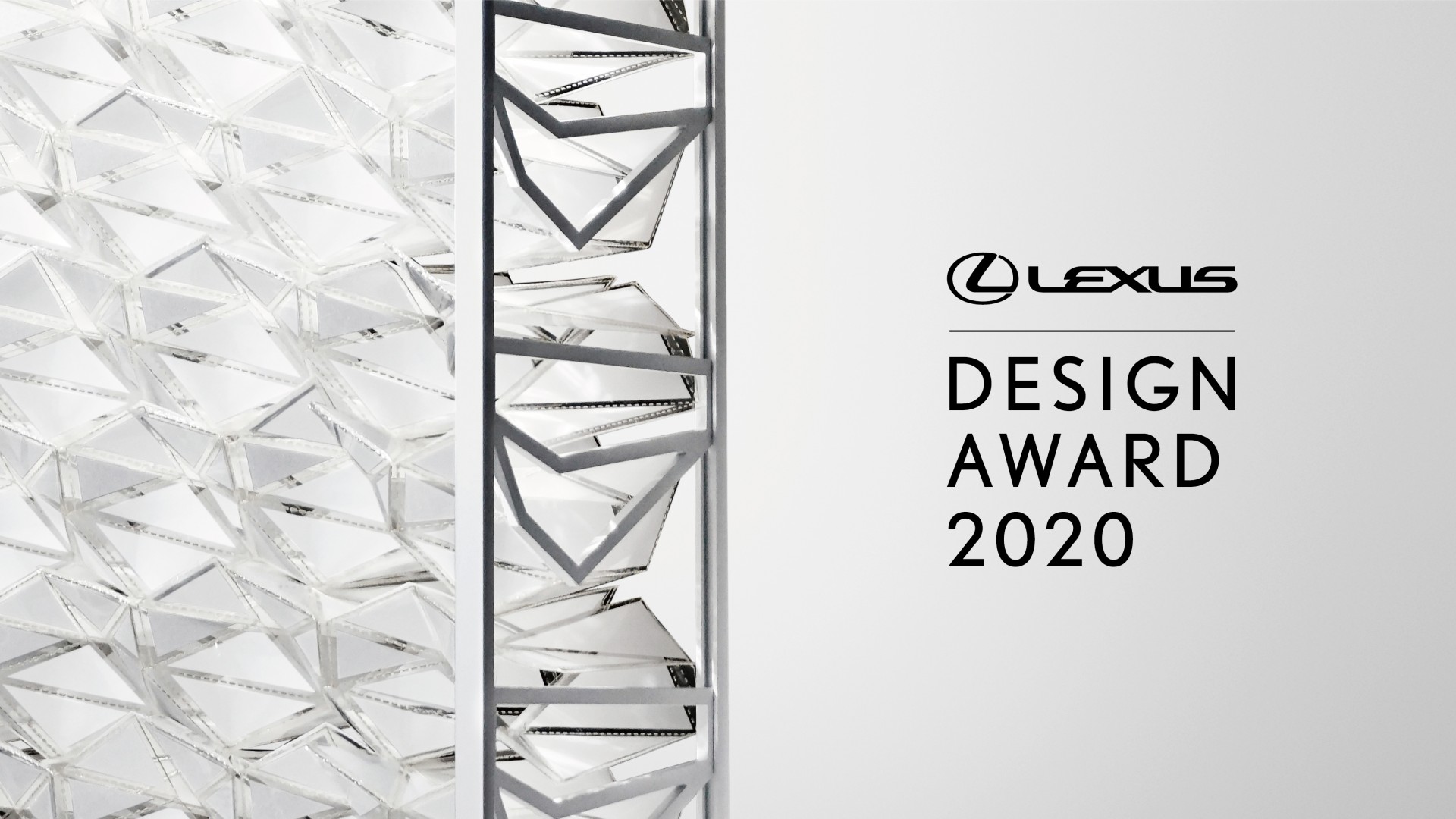 February 2020: Lexus has announced the six finalists for the 2020 Lexus Design Award, each of whom will receive mentorship from renowned design leaders together with funding of over 27,000 to create prototypes of their projects. Representing the United States, China, Europe, Pakistan and Kenya, were selected from a record-setting group of 2,042 submissions from 79 countries.
Now in its eighth year, the Lexus Design Award provides a unique platform for young creators to demonstrate and further develop their talents. The proposals were based on their expression of three key principles of the Lexus brand: Anticipate, Innovate and Captivate - with an emphasis on design that leads to a better tomorrow.
The Lexus Design Award 2020
Bio.Scales, a modular, carbon-sequestering air filtration system assembled from robotically 3D printed biopolymer scales.
Feltscape, is a breathing cloud made out of felt that interacts with people and space to enhance wellbeing.
Flash Pak, is a smart survival apparatus that protects young students and helps them stay together in flash floods.
Lick, a portable body cleaner for humans with a unique surface similar to a cat's tongue, is Open Source Communities, a project exploring the future of smart, sustainable communities in developing countries using open-source home plans.
Pursuit is an accessible sewing machine that incorporates sewing skills to assist in income generation for the visually impaired.
Kei Fujita, Chief Representative of the Middle East & Central Asia Representative Office, Toyota Motor Corporation, commented, "We are excited to see that the Lexus Design Award, now in its eighth year, is increasingly becoming recognized amongst creatives from around the world. Design and craftsmanship have always been a fundamental part of the Lexus brand. The Lexus Design Award builds on this rich heritage by empowering the next generation of creators to develop unique ideas and work under the expert guidance of distinguished mentors to showcase their designs to the world."
The six finalists traveled to New York City in January for a life-changing workshop experience with four acclaimed mentors: Joe Doucet, Founder of Joe Doucet X Partners; Bethan Gray, Creative Director at Bethan Gray Design; Philippe Malouin, Director of Philippe Malouin Studio; and Shohei Shigematsu, Partner and Director of OMA New York. The workshop took place at INTERSECT BY LEXUS-NYC - the brand's unique lifestyle space - and kicked-off an ongoing interaction between finalists and mentors that will continue in the lead-up to the judging session in Italy.
The finalists will present their completed prototypes to the world during Milan Design Week in April, with the winner to be selected by an esteemed judging panel including Simon Humphries, Head of Lexus Global Design.
will be joined by fellow judges Paola Antonelli, Senior Curator of Architecture and Design and Founding Director of Research and Development at The Museum of Modern Art in New York; Jeanne Gang, Founding Principal and Partner of internationally-renowned architecture and urban design practice Studio Gang; and John Maeda, a renowned American technologist, designer, engineer, artist, investor, author, and teacher.