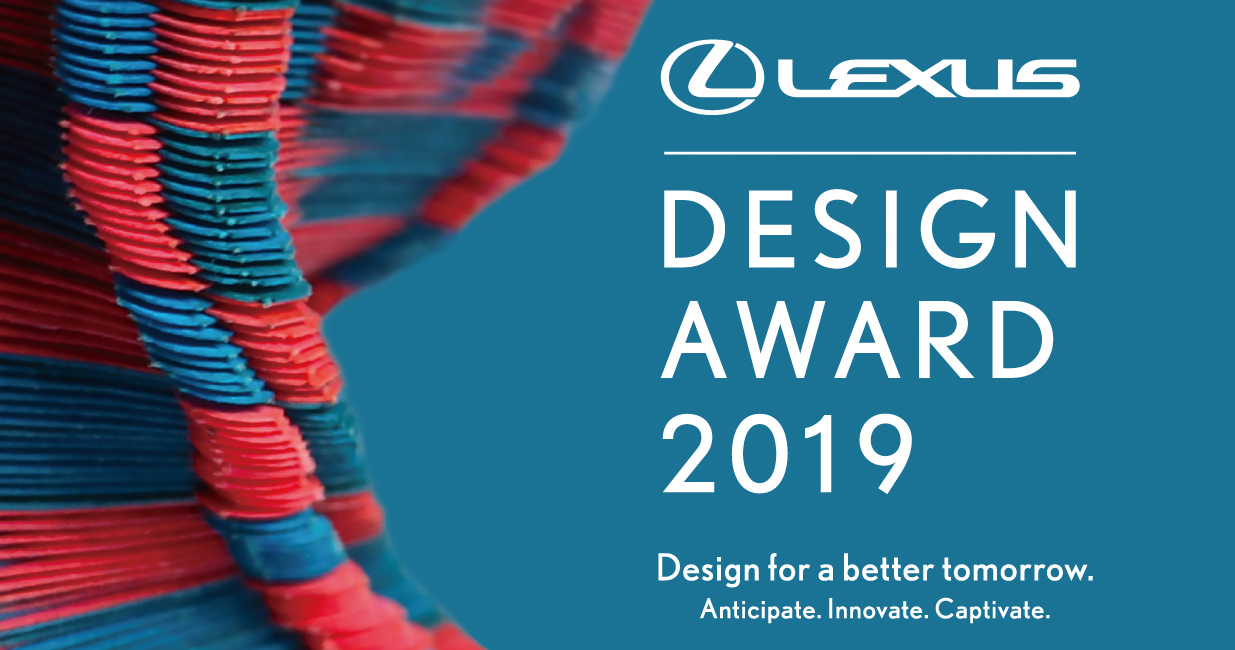 Amman, October 2018 - Lexus International has welcomed technologist John Maeda to the panel of judges of the Lexus Design Award 2019. Maeda leads a new convergence across the fields of design and technology as Global Head of Computational Design and Inclusion at Automattic - a publishing platform development company. Maeda will join three judges who previously served on the panel: eminent Architect Sir David Adjaye; Senior Curator of Architecture and Design at the Museum of Modern Art Paola Antonelli; as well as President of Lexus International Yoshihiro Sawa.
Moreover, recently-announced mentor Sebastian Wrong has been joined by three new mentors: pioneer of generative design and Co-Founder of Nervous System design studio Jessica Rosenkrantz; Italian Architect and Designer Fabio Novembre; and Partner of world-leading architectural firm OMA Shohei Shigematsu.
Established in 2013 and in cooperation with designboom magazine, the Lexus Design Award is an international competition that seeks to nurture up-and-coming designers who solve everyday problems and build a better future for individuals and communities alike. This year, six finalists will be selected from around the world to receive mentorship and a production budget of over USD 25,000 to build a functional prototype to display at Lexus' exhibition at Milan Design Week 2019. Finalists will be judged on how well their prototypes anticipate the needs of people and tomorrow's society. The designs also must showcase innovation and originality, while captivating and engaging the public.
By participating in a series of workshops and one-on-one instruction with the four mentors, the finalists will experience what it takes to emerge as an accomplished designer on the global stage. Whether receiving tips on design or on the business of transforming ideas into reality, the mentors' extensive experience and success shared at the workshops will provide valuable insights to these creative representatives of the next generation of designers.
The deadline for entries to the Lexus Design Award 2019 competition is 28 October, 2018. Finalists will be chosen in December by the elite judging panel, and the six promising designers will be announced in January 2019.