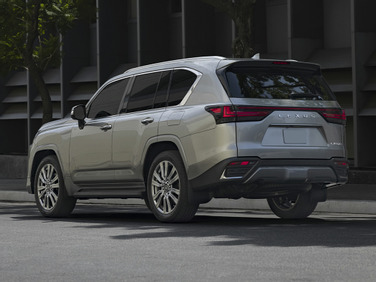 Lexus today announced the six finalists for the Lexus Design Award 2022, selected from among 1,726 entries submitted by creators from 57 countries. Finalists gain the privilege of mentorship by four international creative stars, with whom they will interact directly while developing prototypes within a budget of 3,000,000 yen (approx. €23,000) each.
Now in its tenth edition, the Lexus Design Award continues to evolve since its launch in 2013 with the mission of supporting and nurturing young creators. The Lexus Design Award program identifies promising talent whose fresh ideas receive a high-profile cross-media introduction on an established platform respected by the global creative community. Finalists were chosen for their original solutions contributing to a better tomorrow, while articulating the Lexus brand's three core principles — Anticipate, Innovate, and Captivate; while seamlessly enhancing the happiness of all.
Lexus Design Award 2022 Finalists
Chitofoam by Charlotte Böhning & Mary Lempres (dual USA - Germany and dual USA - Norway, based in USA)
A biodegradable packaging solution derived from the exoskeletons of mealworms that have digested polystyrene foam waste.
Hammock Wheelchair by Wondaleaf (Malaysia)
A combination wheelchair, forklift and hammock for reducing the manual lifting of patients by caregivers.
Ina Vibe by Team Dunamis (Nigeria)
A sustainable cooking, charging and lighting product.
Rewind by Poh Yun Ru (Singapore)
A platform that leverages multi-sensory stimulation to prompt meaningful recollection for seniors with dementia.
Sound Eclipse by Kristil & Shamina (Russia)
A noise cancelling device that reduces noise from outside when placed near an open window.
Tacomotive by Kou Mikuni (Japan)
A tangible driving simulator for children with visual and aural challenges.
Lexus Design Award 2022 judge Anupama Kundoo said, "I was impressed by the creators' sensitivity to real-life issues faced by individuals with disabilities and the challenges facing society, such as sustainable coexistence with nature. The mentoring process will optimize the impact of the finalists' designs. I greatly enjoyed working with such a diverse jury and finding so much alignment. Where there were different perspectives, those too were complementary and aligned in their core values."
Earlier in January, the six finalists participated in a five-day workshop with four mentors: Sam Baron, Joe Doucet, Sabine Marcelis, and Yosuke Hayano. Interacting directly with these leading lights, the finalists received professional guidance to explore the potential of their ideas and help bring them to life. Finalists will continue working with mentors to flesh-out their prototypes throughout the three months or so leading up to the Grand Prix.
In Spring 2022 the judging panel, comprising renowned creative visionaries Paola Antonelli, Anupama Kundoo, Bruce Mau and Simon Humphries, will select the Grand Prix Winner based on the finalists' presentations of how their prototypes put their design concepts into practice.
In exclusive individual follow-up sessions, the six finalists will receive personalized consultations with each of the panel members to explore career paths and give a flying start to their further professional development.