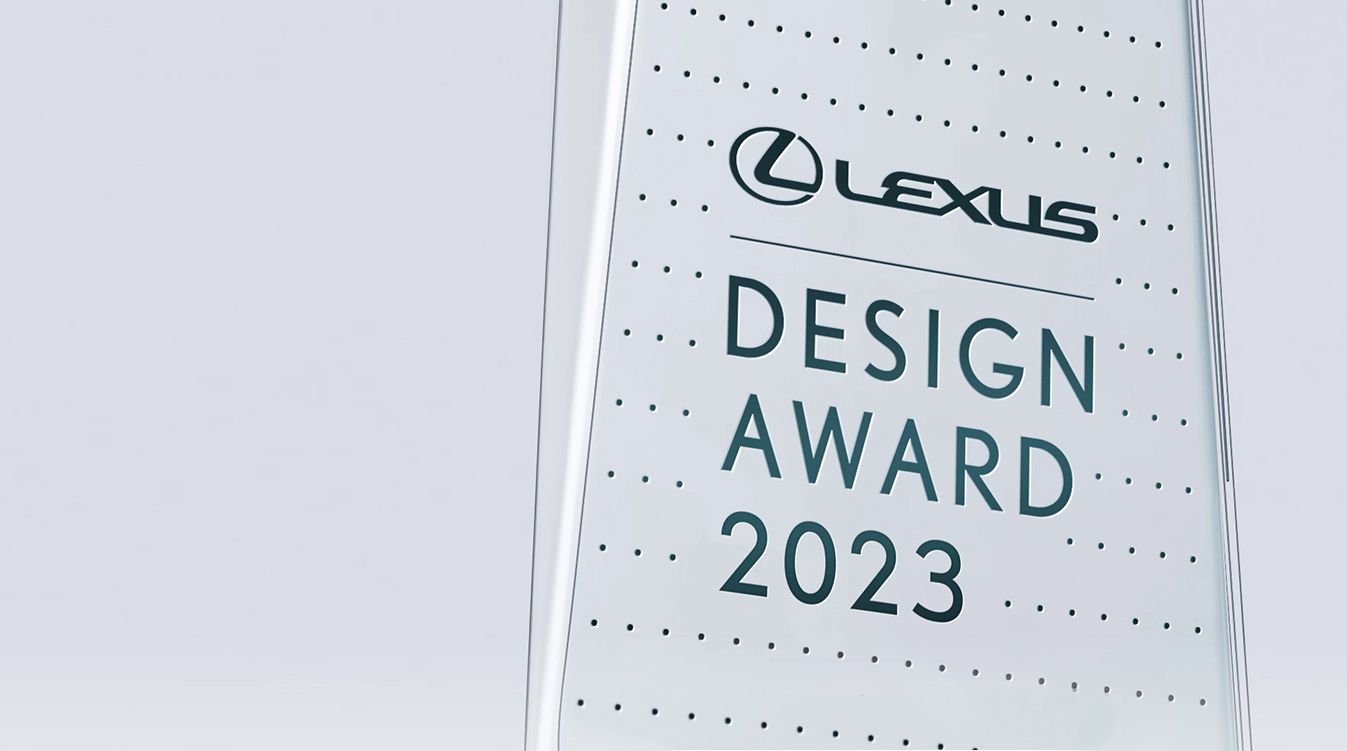 Lexus has recently announced the four winning entries of the 2023 Lexus Design Award; the international design competition aimed at discovering and refining the capabilities of up-and-coming creators. The winners were selected from among 2,068 entries representing 63 countries by a judging panel featuring Paola Antonelli, Karim Rashid and Simon Humphries, all of whom have achieved worldwide success in creative disciplines. 
The winning award entries for this year continued the tradition of addressing issues and trends of the times under the theme 'Design for a Better Tomorrow'. The four winning proposals sought to resolve social issues to help prepare for the decades ahead by creating a sustainable future and achieving happiness for all, and were selected based on the participants' innovative projects that integrated their creative ideas with the Lexus brand's three core principles: Anticipate, Innovate and Captivate. 
Congratulating the winners, Kei Fujita, Chief Representative of Middle East and Central Asia Representative Office, Toyota Motor Corporation, said: "We are excited to see that the Lexus Design Award, now in its eleventh year, is increasingly recognized amongst creatives from around the world. This year's submissions have been exceptional in terms of ideas, with the four winners demonstrating unparalleled creativity, resourcefulness and a great capacity for forward-thinking."
Fujita added: "Breaking conventions and going beyond the boundaries of imagination are at the heart of Lexus' approach to design, and the Lexus Design Award offers us all an opportunity to continue creating amazing experiences. I would like to thank everyone who made the award's 2023 edition such a success, as well as each of our customers whose support has never failed to inspire us on our journey through the years."
The 2023 Lexus Design Award winners included Pavels Hedström for Fog-X, an expandable mobile habitat that catches fog and turns it into drinking water; Jiaming Liu for Print Clay, a 3D-printed non-electric humidifier made with recycled ceramic waste; Temporary Office for Touch the Valley, a 3D contour puzzle that helps visually impaired people learn about the physical environment; and Kyeongho Park and Yejin Heo for Zero Bag, a clothing package that dissolves in water and acts as a detergent that can remove any chemicals from the clothes.
The three-month mentoring program kicked off in mid-January with the first workshop. During this phase, winners collaborate with all four world-class creators: Marjan van Aubel, Joe Doucet, Yuri Suzuki and Sumayya Vally. This process refines the winners' ideas, while developing prototypes that embody their proposals. 
This Spring, Lexus will present how the winners' prototypes have developed and blossomed through interaction with the mentors. Also, in order to bring knowledge of the 2023 Lexus Design Award to even more people around the world, Lexus is planning to invite public participation with the People's Choice Award, presenting everyone with the chance to choose from among the four winners as best representing 'Design for a Better Tomorrow'. Full details will be announced at a later date. For more information, visit LEXUS DESIGN AWARD.com  
Official hashtag: #lexusdesignaward