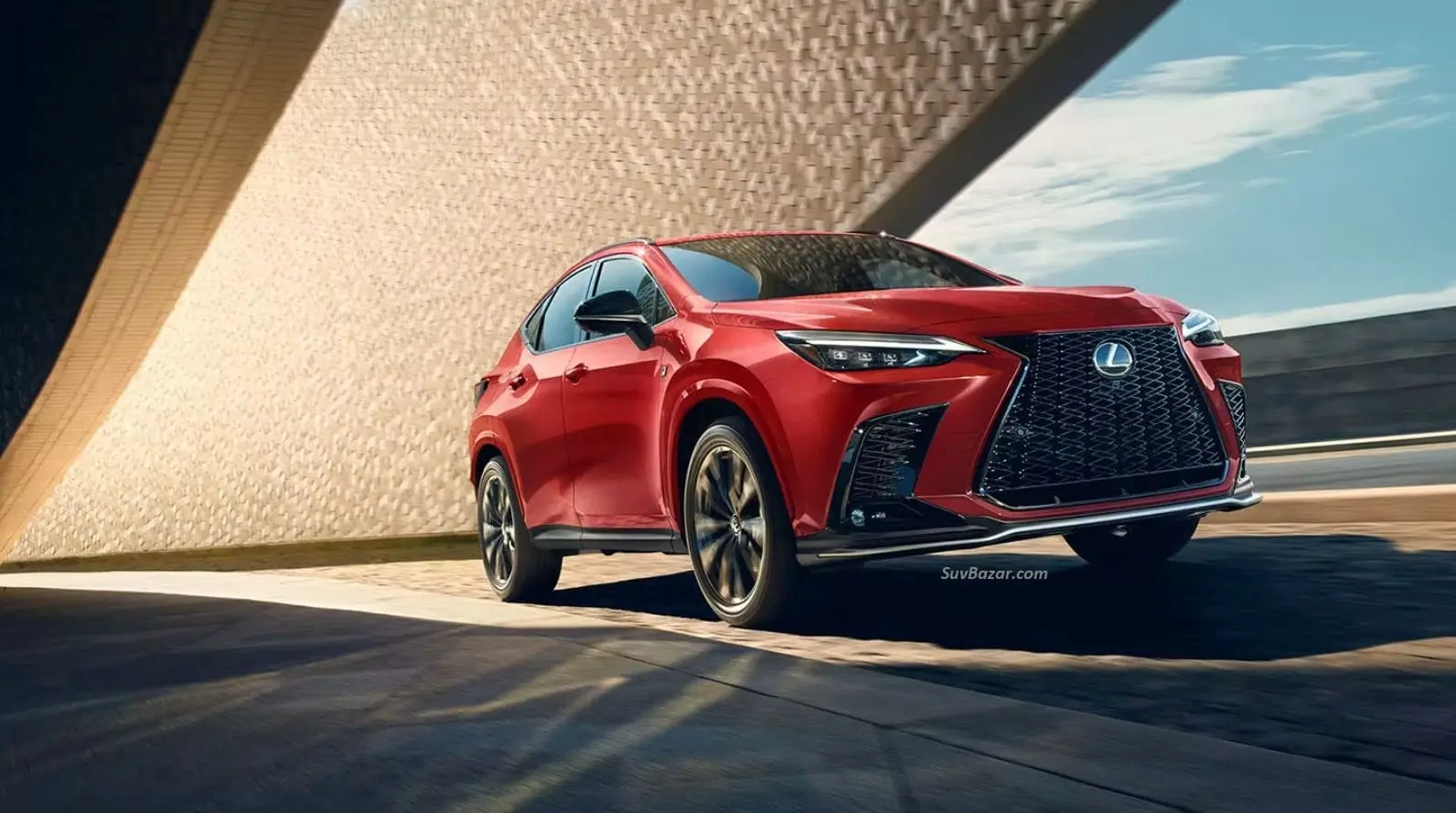 Tuesday, 10 January, 2023
The Lexus NX 2022: Everything You Need to Know
Ranked one of the top five crossover cars in Jordan, the Lexus NX presents powerful performance on various terrains, paired with an all-new exterior design, driver-centric cabin, advanced tech specs, excellent safety and superior attention to detail for an exciting driving experience - EVERY. SINGLE. TIME. Today, we're sharing with you everything you need to know about this next-generation Lexus model - from performance and price to interior and exterior features - a winning combo that makes the car an ideal choice for daily commutes, weekend errands and holiday road trips. 
Lexus NX 2022 Performance  The hybrid system of the Lexus NX combines a dynamic 2.5-liter engine with a lithium-ion battery to forge a perfect balance between performance and efficiency. The development of aerodynamics is focused on control technologies that utilize aerodynamic forces on the front, sides and rear to enhance driving performance. In terms of powertrain options, the Lexus NX boasts dynamic handling courtesy of an advanced platform with a low center of gravity, delivering powerful engines across the board, including the innovative Plug-In Hybrid Electric Vehicle.
Lexus NX 2022 Design Sparking an indelible impression from every angle, the Lexus NX boasts an entirely new platform that sets the stage for all the possibilities ahead, with a wider, more elongated look and attractive design. Striking 20-inch wheels - the largest ever on a NX - are also available, punctuating its dynamic stance.
Lexus NX 2022 Exterior Making a bold statement, the Lexus NX features new LED illumination that captivates. In addition to L-shaped lamps on the rear fenders, this Lexus model comes with a sleek full-width blade rear combination lamp that is constantly illuminated at night - drawing attention to the new Lexus rear badging.
Lexus NX 2022 Interior Experience an interior meticulously crafted to your highest standards, connecting the driver to the vehicle like never before. Features are placed right where you would expect them and artfully arranged to help keep your focus on the road. 
Lexus NX 2022 Safety Where intuitive meets protective, this Lexus model encompasses a pioneering innovation that helps prevent the door from opening into traffic or cyclists, then allows you to open it effortlessly only when conditions are deemed safe. The Front Cross-Traffic Alert system detects vehicles and bicycles approaching your path at intersections and when exiting blind spots like driveways, not to mention the Lexus Safety System+ 3.0 and 10 airbags for optimized safety - resulting in the most comprehensive safety suite ever accompanying a Lexus.
Lexus NX 2022 Technology The intuitive Lexus-first system is always with you, enabling you to personalize your multimedia experience and lending unprecedented convenience, which is also enhanced by innovations like a color Head-Up Display and Digital Rearview Mirror. Not only that, but by simply saying 'Hey Lexus' - you can adjust cabin temperature, add navigation points, change audio selections and do so much more. 
Lexus NX 2022 Price With so much to offer, you can now own the Lexus NX 2022 - which is currently available in the Jordanian market - starting at JOD XX. 
If you think this upscale Lexus model may be the one for you, visit the Markazia Lexus showroom on Mecca Street to check it out for yourself and maybe even take it for a spin!